Home & School Environment Assessment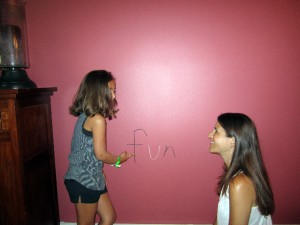 Children with sensory needs often benefit from adaptations in their environment to support their success.  In addition to therapy sessions, Sari offers a customized assessment of the home and/or school environment that will offer physical and sensory strategies to meet each child's individual needs.
Such strategies may include:
De-cluttering and/or re-organizing your child's bedroom to help ease difficulties with bedtime
Creating an appropriate workspace with appropriate seating to complete homework
Making a visual schedule to ease transitions and daily routines
Setting up a soothing sensory environment by including the right music, lighting, wall color, and bedding.
Finding the just right "sensory diet" to foster success throughout the day
Offering suggestions to teachers to improve your child's school performance via specialty seating, paper, and pencil grasps.
Collaboration with teachers to find the right sensory strategies to help with attention and focus.
School visits can often be arranged.