Sari Ockner, OTR/L
Occupational Therapist Registered/Licensed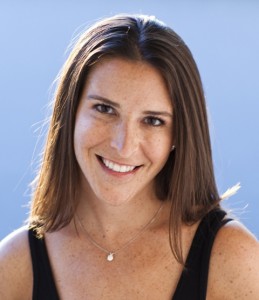 I always knew I wanted to work in pediatrics.  In college, as I explored my areas of interest, thoughts of medicine and physical therapy seemed like reasonable options.  In my quest to find the right fit for myself I learned about the field of occupational therapy and fell in love with the foundations and concepts of the profession.
I chose to become an occupational therapist, as I get to look at a child as a "whole" and address so many different aspects of his/her life in order to be an active, successful learner in school and participate physically and socially in a variety of activities.  I have always practiced with a team-centered approach, as it is essential that parents and teachers are all involved in the child's road to success.   In each child's therapy session I find enjoyable and innovative ways to help him/her achieve their goals.
I have over 15 years of experience working with children with a variety of special needs in school, clinic, and home-based settings.  I have been lucky in all aspects of my career, as I have had incredible opportunities working with amazing children, families, and colleagues in both New York City and Los Angeles.  I have taken extensive course work including, but not limited to, the Sensory Integration & Praxis Test certification, Handwriting Without Tears™, and mini yogis® yoga for kids.  I am always seeking knowledge related to the field of Occupational Therapy and child development to deepen my practice and give my clients the best care I can.
– Sari Ockner, OTR/L